CyberDegrees.org is an advertising-supported site. Featured or trusted partner programs and all school search, finder, or match results are for schools that compensate us. This compensation does not influence our school rankings, resource guides, or other editorially-independent information published on this site.
Are you ready to discover your college program?
Credit: SDI Productions / E+ / Getty Images
Many veterans are attracted to careers in cybersecurity because of their dedication to protecting national security. With the ever-increasing sophistication of cybercriminals, there's never been a better time to enter the field. Currently, the U.S. Department of Health and Human Services is investigating thousands of cybersecurity breaches affecting millions of individuals nationwide.
The Bureau of Labor Statistics projects information security analyst jobs to grow 33% between 2020 and 2030, which is four times faster than the average for all occupations. Other in-demand cybersecurity positions include cryptographers, risk auditors, and security engineers.
If you're a veteran, you can use your GI Bill benefits toward cybersecurity education. Find out the different resources available to help you carve out your path in this field.
How the GI Bill Benefits Veterans
The original GI Bill, called the Servicemen's Readjustment Act, was created when millions of soldiers returned after World War II.
The legislation aimed to help veterans transition successfully into civilian life and encourage them to pursue higher education. It provided support for expenses like housing, healthcare, and tuition — and it worked. Between 1940 and 1950, the number of college degree-holders in the U.S. more than doubled.
Over the years, the GI Bill has been adjusted to continue to help veterans and their families. The most significant recent changes came in 2008, with the introduction of the Post 9/11 GI Bill, and in 2017, when the Forever GI Bill expanded its benefits and made it easier for veterans to qualify.
Post-9/11 GI Bill
Congress passed the Post-9/11 GI Bill in 2008 to give veterans that served after September 11 greater educational benefits. This change expanded access to higher education and increased potential tuition, housing, and relocation allowances. In some cases, veterans can have 100% of their tuition paid for.
Recipients can apply their benefits toward associate, bachelor's, and graduate programs, including cybersecurity degrees, along with vocational schools, apprenticeships, and other educational programs. Unused benefits are also transferable to spouses or dependent children.
But there are certain stipulations you must meet to qualify. The biggest requirement is that you must have served in active duty for at least three months after September 10, 2001. This could mean either a continuous service, i.e., a period of 90 days straight, or cumulative, i.e., a total of 90 days completed over a longer period.
You may also be eligible for GI Bill benefits if you served 30 continuous days on active duty on or after September 11, but were discharged due to a service-related disability. Or, you received a Purple Heart on or after September 11, 2001 and were honorably discharged after a period of service.
In general, the size of your payments are based on the total time in active-duty you served. The longer you served, the greater your benefits.
For example, if you served less than 6 months (but more than 90 days), you qualify for up to half of the maximum payable amount. If you served 18 months, you qualify for up to 70%. If you served at least 30 months (2.5 years), you qualify for up to 90%. Those who served 36 months (3 years) or more, can qualify for 100% of the maximum amount.
To read a full explanation of requirements and benefits, visit the VA's Post 9/11 GI Bill webpage.
Forever GI Bill
About a decade later, the Harry W. Colmery Veterans Educational Assistance Act was passed by the Trump administration to improve the Post-9/11 GI Bill further. The biggest change was that the 15-year time limit for using education benefits was removed for those who left active duty on or after January 1, 2013, leading to the nickname, "the Forever Gi Bill."
In addition, it increased benefits for those who spent a shorter amount of time in service. It also expanded eligibility to include those enrolled in certain dual-secondary degrees, along with healthcare workers who earned a qualifying STEM degree and are enrolled in a covered clinical training program.
Paying for a Cybersecurity Degree With the GI Bill
The first step to receiving financing through the GI Bill is to ensure you meet the requirements, which can be found in detail on the VA's website.
Prior to applying, you can get an estimate of your potential monetary benefits by using the GI Bill Comparison Tool. This will ask you about your cumulative service time, program or school of interest, and estimated enrollment status (part time or full time).
The tool will then tell you how much the Bill will cover based on this information and the type of institution you choose. However, you should also contact the school's certifying official to confirm anticipated benefits.
Then, you can apply in person, online, or by mail. The process is very simple. You will just need the following information:
Your social security number
Your bank account direct deposit information (i.e. routing number, checking account number)
Details about your education and military history
Information about the school you intend to apply for
If your application is accepted, you will receive a certificate of eligibility (COE) from the VA. It will tell you which chapter of the GI Bill you are approved for, when your benefits will start and expire, and the amount of financing you will receive.
The admissions office of the school you attend will need this documentation to verify your eligibility, so hold onto this document.
Can You Use the GI Bill for a Cybersecurity Bootcamp?
The short answer is yes, you can use the GI Bill to attend a cybersecurity bootcamp. You do not have to pursue a traditional degree. However, any program you choose must be VA-approved.
You can get an indication of whether or not a bootcamp is participating in the program by using the GI Bill Comparison Tool. If you type the name of a VA-approved bootcamp into the search bar, it should appear in the search results.
Note that just because a school or organization is VA-approved doesn't necessarily mean that every program the school offers is. If you're unsure, contact the school's certifying official to ask if funding from the GI Bill can be used to pay for their program.
More Ways for Veterans to Cover Education Costs
In addition to the Post 9/11 GI Bill, there are other ways to pay for higher education available to veterans, especially for those interested in STEM-related careers like cybersecurity.
Edith Nourse Rogers STEM Scholarship
Veterans and dependents pursuing careers in STEM have the option of extending their Post-9/11 benefits through the Edith Nourse Roger STEM scholarship. This program, introduced in 2019, gives you up to 9 months or $30,000 in additional benefits to help you finish your degree.
To qualify, you must be in one of the following circumstances:
You're enrolled in an undergraduate STEM program or qualifying dual-degree program.
You completed a college or graduate-level degree in a STEM subject and are enrolled in a covered clinical training program for healthcare professionals.*
You earned a college-level degree in a STEM field and are working toward completion of a teaching certification.
*This refers specifically to clinical healthcare educational programs that are required to obtain licensure or practice in a state or jurisdiction.
Read the full eligibility requirements here.
VET TEC Program
The Veterans Employment Through Technology Education Courses (VET TEC) program offers funding specifically for veterans pursuing fast-track programs and bootcamps in STEM subjects. Notably, this program doesn't use your GI Bill benefits, which is appealing for many veterans.
VET TEC recipients may also qualify for a housing stipend which is based on the zip code where they attend the course. Online program recipients can still be eligible for this stipend, but their housing allowance may be lower.
Since the program is still fairly new, it is possible for changes to occur, so check the VA's VET TEC webpage for the most current information about eligibility.
The VA lists approved training providers by state on their website. Eligible veterans can apply online.
The Yellow Ribbon Program
If you're interested in attending a private school, a public school that's out-of-state, a university located overseas, or graduate school that the Post-9/11 GI Bill doesn't cover, the Yellow Ribbon Program may be for you.
To qualify, you must be eligible for the Post-9/11 GI Bill at the 100% benefit level, which requires at least 36 months of service (3 years). However, there are some exceptions to this rule. Visit the VA's Yellow Ribbon program webpage to read a full explanation.
To find schools that participate in the program, use the VA's find a Yellow Ribbon school tool.
States with Free Tuition for Veterans
Several states currently offer additional benefits for veterans in the form of grants, scholarships, and other tuition assistance programs.
This means you could further reduce the amount you have to pay toward tuition or obtain an additional degree following your undergraduate studies.
The criteria and benefits for these programs vary from state to state. Find out by visiting your state's official website and locating its Department of Veteran Affairs page.
Military-Friendly Schools for STEM Students
Finding the best school to pursue your chosen career path can be difficult. The following are some of the most veteran-friendly universities in the U.S. All of these schools have prominent STEM programs that qualify for Rogers STEM scholarship and are VA-approved for the GI Bill or offer the Yellow Ribbon program.
Known for healthcare, sciences, and engineering, USF offers a number of higher education paths in STEM-related fields. Its Office of Veteran Success provides military students with helpful resources and opportunities to network with veteran-seeking employers.
ASU ranks fourth in the U.S. for undergraduate degrees in STEM-related fields and is a popular choice for veterans. The university is home to more than 6,500 military students — comprising about 10% of its student population. Popular programs include computer science, civil and mechanical engineering, aerospace, urban planning, and biological sciences.
This small, private school in upstate New York is considered one of the top private institutions for military students. Its designated center for military families (IVMF) empowers veteran students, conducts research, and informs public policy to benefit military families. It offers rigorous programs in information studies and engineering.
UT Austin is a large school in the heart of the state capital widely renowned for its programs in natural science, geo-sciences, engineering, IT, and energy solutions. It also offers a unique grant through the Jean Perkins Foundation to support undergraduate students who are either in active duty or have been honorably discharged.
CU Boulder is a leader in aerospace engineering, earth and environmental sciences, quantum physics, and environmental law. It's also home to JILA, a nationally renowned research institute in the physical sciences. CU Boulder offers in-person classes on its main campus and online programs at the undergraduate, graduate, and certificate levels.
Resources for Veterans Studying Cybersecurity
The DHS created a guide specifically for veterans interested in cybersecurity. It provides the names of respected cybersecurity certificate programs, information on different niches in the field, guidance on choosing an educational path, and tips on financing your education.
The SVA is an advocacy organization for veterans pursuing higher education. It has more than 1,500 chapters located on college campuses across all 50 states. Local chapters help connect veterans with tools, resources, and networking opportunities to achieve their career goals.
The NICCS is a prominent online hub for government workers, students, educators, and industry professionals to access cybersecurity training, education, and career advancement information.
The Silicon Valley tech giant partners with learning institutions to offer tech-oriented young professionals career opportunities, free courses in cybersecurity, webinars, and career advice.
The VA hosts this online community for veterans and military families focused on the mental health impact of transitioning from service to civilian life. On the website, you will find useful information related to finances and starting a new career, a podcast about veteran success stories, and helpful links to access mental healthcare.
FAQ About the GI Bill and Cybersecurity
Does the GI Bill cover cybersecurity degree programs?
Yes, the GI Bill can be used for different degree types, including associate, undergraduate, and graduate programs.
Will the GI Bill pay for cybersecurity certifications?
Yes, the GI Bill can also be used to fund nontraditional educational programs, including vocational schools, certificate programs, and bootcamps.
Is cybersecurity a good career for veterans?
Many veterans are attracted to careers in cybersecurity because of their vocation to protect others and uphold public safety. In addition, many of the skills required by the military, e.g., integrity, communication, teamwork, and problem-solving, are highly transferable to roles in cybersecurity, especially in government jobs.
Do I need to go to school to work in cybersecurity?
No, you do not necessarily need a traditional degree to work in cybersecurity. Many working professionals receive a certificate or complete bootcamp training to start their careers. However, earning an associate degree or higher can land you a higher-paying role and boost your income potential.
---
GI Bill® is a registered trademark of the U.S. Department of Veterans Affairs (VA). More information about education benefits offered by VA is available at the official U.S. government website at https://www.benefits.va.gov/gibill/.
---
Reviewed by: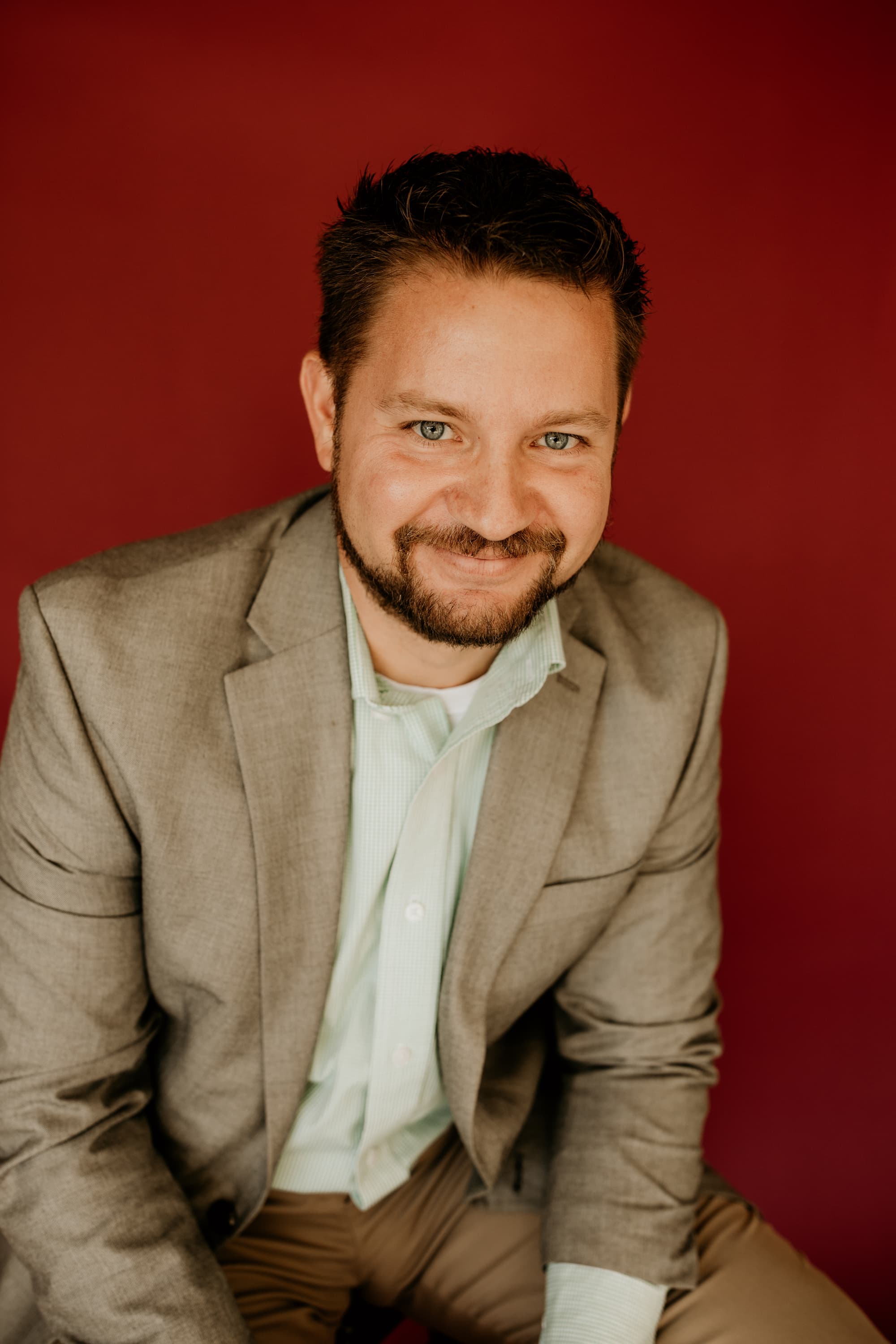 Michael J. Kirchner, Ph.D.
Michael J. Kirchner, Ph.D., is an assistant professor of organizational leadership at Purdue University Fort Wayne, where he teaches courses in leadership and human resource development. He also serves as the campus's veteran resource center director.
Previously, Dr. Kirchner oversaw the University of Wisconsin-Milwaukee's Military and Veterans Resource Center, where he guided programming for the campus's 1,500+ military-affiliated student population. Under his leadership (2013-16), the campus built a nationally recognized "military-college-career" framework focusing on supporting student veteran transitions.
Dr. Kirchner earned his Ph.D. in human resource development from the University of Wisconsin-Milwaukee. His research on career transitions and leadership development has been published in numerous peer-reviewed journals, including Human Resource Development Quarterly, Advances in Developing Human Resources, New Horizons in Adult Education and Human Resource Development, and Industrial and Commercial Training.
Dr. Kirchner is the founder and president of Time for Development LLC, where he provides consulting to organizations on military-friendly programming, human resource development strategy, and training design. He served for a year in Baghdad, Iraq, from 2004-05 as part of the U.S. Army National Guard.
Dr. Kirchner is a paid member of the Red Ventures Education Integrity Network.
Page last reviewed: May 11, 2022