CyberDegrees.org is an advertising-supported site. Featured or trusted partner programs and all school search, finder, or match results are for schools that compensate us. This compensation does not influence our school rankings, resource guides, or other editorially-independent information published on this site.
Are you ready to discover your college program?
Credit: Klaus Vedfelt / DigitalVision / Getty Images
A security architect, or cybersecurity architect, keeps their organization's computer systems and networks secure by analyzing, preventing, and responding to threats. They are high-level information technology (IT) professionals who need software and hardware expertise. Typical duties include conducting penetration tests, planning architectural changes, and researching new networking technology.
A security architect typically needs at least a bachelor's degree in computer science, engineering, information technology, or a related field. Some employers prefer security architects with master's degrees. Security architects usually need 5-10 years of experience working in IT systems.
This page offers an in-depth exploration of a typical day in the life of a security architect. We explain what security architecture is, what security architects do, and what it takes to find employment in this role.
What Is a Security Architect?
A security architect, sometimes called a cybersecurity architect or IT security architect, designs, plans, and implements network and computer security systems. They keep communication secure and protect sensitive and valuable information from getting into the wrong hands. Security architects respond to intrusions, perform ethical hacking techniques, prepare budgets, and research new technologies.
This role requires a broad understanding of IT, including knowledge of cybersecurity, computer and network systems, computer architecture, and risk management.
Security architects need a minimum of a bachelor's degree, but some employers prefer candidates with master's degrees in information systems or other related fields. This senior position requires 5-10 years of experience — security architects may start as network and computer systems administrators, computer systems analysts, and database administrators.
CyberDegrees.org is an advertising-supported site. Featured or trusted partner programs and all school search, finder, or match results are for schools that compensate us. This compensation does not influence our school rankings, resource guides, or other editorially-independent information published on this site.
Match me with a bootcamp.
Find programs with your skills, schedule, and goals in mind.
What a Security Architect Does
Security architects primarily oversee the protection of computer and network security systems. They create security systems to safeguard data and communications. A day in the life of a security architect may include duties relating to penetration testing, ethical hacking, report writing, and meetings with other IT workers.
Security architects work with other IT professionals, like computer and information systems managers, information security analysts, and network and computer system administrators. They also interact with software and equipment vendors and third-party clients.
Sometimes being a security architect can be stressful, especially amid cyberattacks. Compared to other IT and cybersecurity professions, security architects may find the demand for their expertise to slow down in the coming years. Slower growth for security architects may relate to the rise of cloud computing, which allows organizations to use outside companies for network services rather than build in-house networks.
Some security architects can advance to roles like computer and information systems manager and security director. Analytical, tech-minded people might like this type of work. Superior leadership, interpersonal, and organizational skills can also help professionals thrive as security architects.
Below, we describe in more detail some of the key duties of security architects.
Main Duties of Security Architects
Conduct Penetration Tests/Ethical Hacking: This type of testing allows security architects to evaluate IT infrastructure security for vulnerabilities and weaknesses. Organizations can use the knowledge gained from ethical hacking efforts to strengthen their systems and networks and make cyberattacks less likely to succeed.
Analyze Security Risks: Security risk assessment focuses on locating vulnerabilities and flaws within IT infrastructure. This is a crucial aspect of a security architect's job that occurs daily. Security risk assessment includes ranking the risk of various assets, figuring data storage locations, and creating mitigation controls.
Project Management: Security architects use project management skills to track IT security initiatives. This includes documenting project steps, setting budgets, leading teams of IT workers, and creating timelines. Successful project management requires excellent communication, interpersonal, and leadership skills.
Implement Security Measures: Carrying out security measures may mean installing antivirus software, updating software, backing up data, and installing firewalls. Other duties include improving password complexity, securing mobile devices, and using encryption to protect data.
Assess Firewalls: Security architects perform firewall risk assessments to determine how well the safeguard protects systems, networks, and applications. Security architects can use firewall assessment findings to improve security measures. They deal with misconfigurations and remediate security vulnerabilities.
Nonstandard Duties for Security Architects
Create and Manage Budgets: Some security architects prepare budgets for their projects. They make sure that, once a project is happening, it says within budget. This includes estimating costs, tracking sending, setting goals, and adjusting spending.
Guide and Supervise IT Security Team Members: Depending on the position and employer, security architects sometimes supervise other IT professionals. This may include hiring, training, disciplining, and firing team members. Excelling at this task requires strong management, leadership, and interpersonal skills.
Prepare Reports on Security Breaches: Security architects may need to prepare written and oral reports when security breaches occur. They may also give presentations to clients and their organizations' management teams. This usually will not be a typical task in the life of a security architect but likely will be an occasional duty.
Research New Technologies: Like any technology-related career, security architects need to maintain their professional skills to keep up to date with new trends and technologies in the field. Consider joining a professional organization and subscribing to newsletters, journals, and magazines.
Educate Staff Members: Security architects sometimes must instruct other staff members of their organizations on new security measures and standards. They may need to provide educational training to teach users about new software programs and how to avoid contributing to security breaches.
A Security Architect's Day to Day
A typical day for a security architect varies depending on industry, position, and employer. Below, we outline a potential day-to-day schedule for a security architect who works in the office at a large company.


8 a.m.: Get to the office, greet colleagues, and log on to the computer. Check and respond to emails and make a list of priorities for the day. Read a professional association's newsletter about current issues and news in the security architecture field.
8:30 a.m.: Attend the IT cybersecurity team's weekly meeting. Give a brief update on new security technology you have been researching and would like the company to purchase.
9 a.m.: Along with a team of other security professionals, conduct penetration testing to evaluate the system for vulnerabilities.
Noon: Lunch at a local restaurant with co-workers.
1 p.m.: Document and analyze any security risks that your pen test uncovered. Use your findings to write a report and make recommendations for system upgrades and changes.
4 p.m: Give a short educational training to users in your organization on new security upgrades that will happen next week.
5 p.m.: Leave for the day.
Where Security Architects Work
The day-to-day responsibilities of a security architect can vary considerably depending on the employer and setting. Some industries and locations offer more job openings in cybersecurity and better salaries than others.
Major security architect employers include the computer systems design, telecommunications, and management industries. Security architects also work for insurance carriers and the education sector.
Geographic location significantly affects security architect job availability. The Bureau of Labor Statistics reports that California, Texas, and New York employ more computer network architects than any other state. Virginia and Colorado also boast high numbers of computer network architects.
The top-paying states for this profession include New Jersey, Rhode Island, and Delaware. Virginia and Maryland also offer top salaries to computer network architects.
Some metropolitan areas offer many more jobs in this field than others. The top-employing metro areas include New York-Newark-Jersey City, Washington-Arlington-Alexandria, and Dallas-Fort Worth-Arlington. Metropolitan areas with the highest salaries for computer network architects include San Jose-Sunnyvale-Santa Clara, San Francisco-Oakland-Hayward, and Rapid City, South Dakota.
Make sure to consider each area's cost of living along with the number of job openings and average salaries for security architects before making any decisions.
In the tech industry, remote work has been common for years. However, the COVID-19 pandemic has likely made working from home even more acceptable for security architects, allowing tech professionals to apply for suitable jobs without having to relocate.
Should You Become a Security Architect?
A career as a security architect can offer high earning potential and the chance to take leadership positions in IT. Security architect is not an entry-level position. It is a senior role that requires the investment of significant time and money to earn a college degree and develop years of professional expertise.
Balance the cost of acquiring the necessary expertise and qualifications with the benefits of eventually landing a security architect job. You will likely spend years building up your skills in the IT field, but there is a promising path to promotions and higher salaries over time.
As the threat of cyberattacks grows each year, the demand for cybersecurity professionals like security architects will likely increase. Job growth specifically for architects may be slower than other specializations in computer security, however, as the increased adoption of cloud computing makes it easier for companies to outsource network resources.
How to Prepare for a Career as a Security Architect
The first step to becoming a security architect is to earn a bachelor's degree in computer science, information technology, or a related field. Many college programs offer internships and co-op work programs that provide real-world training while still in school.
Students also often work while pursuing degrees. Balancing a career while in college can be challenging, but it is good preparation for hitting the ground running after graduation. Try to land an entry-level IT position to begin developing professional experience as early as possible.
Some employers prefer job candidates with master's degrees, and earning a higher degree can help you stand out from the competition.
Completing professional certifications can also increase your chances of landing a job, getting a promotion, or qualifying for a raise. Earning a certification is a tangible way to demonstrate that you have the skills and knowledge required to succeed in the profession.
Learn More About Security Architects
Find out more about the responsibility and duties of a security architect.
As a guide to becoming a security architect, this page provides information about the educational and professional path to a career in security architecture.
With insight into what individuals can earn and potential careers in security architectures, this page also includes content about the future of the field.
Find out about professional certifications that can help security architects succeed. We cover applicant requirements and explain the benefits of earning certification.
Professional Spotlight:
Aaron Parker
What previous cyber-related (or STEM) experience did you have, if any, and what prompted your journey to become a security architect?
Well, as luck would have it, my career took a hard left turn before it even really started. As an undergrad, I had every intention of going into software development. Upon graduation, however, I found that positions were becoming scarce, as more and more companies were shifting development offshore. In fact, elation quickly turned to deflation, when my first offer was promptly rescinded due to outsourcing.
In hindsight, that was the best thing that could have happened, though. I'm forever thankful that they instead offered a role hosting Internet-facing applications. It was in that position that I started focusing on distributed application components and network segmentation. I became obsessed with secure application architecture. Threat modeling became part of my daily routine, and I was continuously looking for ways to reduce exposure.
If you specialize in a particular subject or work in a particular industry, what prompted this choice and/or how did it evolve?
From a technology standpoint, I would consider myself to be more of a generalist. I certainly see the benefit of specialization — knowing a subject inside and out, such as data security, application security, or IAM. For me though, I find every aspect interesting. So, I've never been able to settle on a single expertise. I do think that choice has served me well. It's helpful to understand the symbiosis of cybersecurity controls and know that there are often multiple ways to effectively mitigate threats.
For whom do you think this career is a good fit? Why?
To excel as a security architect, you need to be a big-picture thinker with an unwavering attention to detail. With any proposed architecture, you have to understand how systems tie together, what the dependencies are, and what the potential integrations are. You're expected to anticipate issues and voice concerns before problems are actualized. And when something is missed, you have to be quick on your feet to propose appropriate amendments and fully understand the implications of said amendments.
What educational path did you take to become a security architect? Did you pursue additional education at any point? What was your educational experience like?
I started my career with a BS in computer science and engineering. About nine years in, I realized that I wanted to officially transition into cybersecurity. So, I enrolled at WGU to pursue an MS in information security and assurance. Newly married and with a full-time job, an online self-paced curriculum was the only way to go. The program was certainly demanding but extremely rewarding. I have zero regrets!
For me, the most challenging aspect of being a security architect is also the most satisfying — the education never stops.
—Aaron Parker, Senior Security Architect
What certifications or tests did you need to pass, if any, to enter the field and/or progress in your career? How did you prepare for them? What were they like?
I have achieved multiple cybersecurity certifications over the years, but the biggest "game changer" is the CISSP. It's still the gold standard and the most sought-after certification for recruiters within the field. Even with the master's, I saw value in adding those letters to my resume.
The CISSP is often described as an inch deep and a mile wide — absolutely true. As for preparation, I purchased the official study guide and took a couple of practice exams to hone in on my weaker domains. Mostly though, I just relied upon a decade-plus of experience and my education from WGU.
What's a typical day like for you?
Now that I'm on the pre-sales side, my role is even broader. I have numerous customers across multiple industries, each with their own unique set of challenges. I start and end most days, scouring my newsfeed for any industry-relevant incidents. Additionally, I look for any newly disclosed vulnerabilities that may impact products my customers use. If there's anything of note, naturally I reach out to my customers as quickly as possible.
Throughout the rest of the day, I'll have scheduled touchpoints with customers to talk through new initiatives or current pain points and look for opportunities to improve their overall security posture and operational efficiency. In between those meetings, I'm constantly learning and reading about cybersecurity trends and vendor solutions, technical partnerships, and acquisitions.
What's your favorite part of being a security architect? The most challenging part?
For me, the most challenging aspect of being a security architect is also the most satisfying — the education never stops. Cybersecurity attacks are evolving at a breakneck rate, and it's a constant struggle to figure out the most effective way to combat them.
What advice do you have for individuals considering becoming a security architect?
Approach everything with a child-like curiosity — don't be afraid to ask questions. Why are you doing something? What are you actually trying to accomplish? Is it effective? Why is it effective? Doing something simply because it's always been done that way is stagnation, and if you're not careful, it can also be an open invitation for a bad actor.
What do you wish you'd known before becoming a security architect?
The number one thing I wish I'd known early in my career is how critical it is to understand the business side. Learn as much as possible about the business. It's easy to put blinders on when you're in a technical role. But understanding business processes, dependencies, and how the business ultimately makes money results in more positively impactful technical solutions.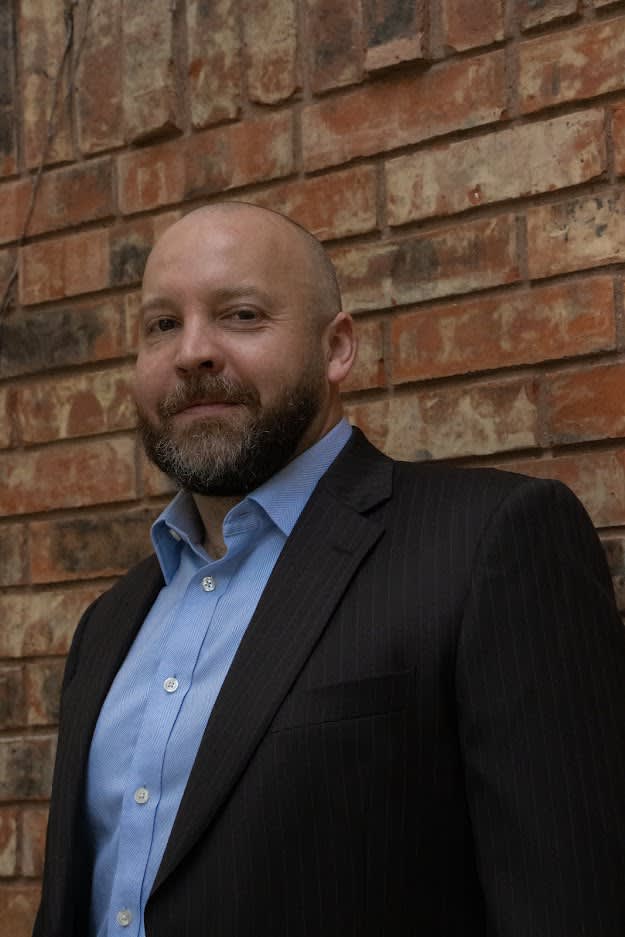 Aaron Parker
Aaron Parker is a Senior Security Architect for Set Solutions, a Texas-based cybersecurity solutions provider and systems integrator. Prior to joining Set Solutions, he was most recently an architect for a large financial institution, where he was instrumental in defining and driving cybersecurity strategy in such areas as enterprise mobility, secure network access, enterprise cloud, identity and access management, data security, and secure software development life-cycle. In his current role, he remains a trusted advisor and draws upon more than 20 years experience in IT and cybersecurity to support clients across numerous industries, including financial services, healthcare, retail, and defense.
Aaron is an avid pool player and occasional woodworker. But he's at his happiest spending time with his lovely wife and wonderful daughter or relaxing with his personal menagerie (dog, aquatic turtle, 2 cats, and migratory Chimney Swifts).
FAQ About a Security Architect's Day to Day
---
What does a security architect do on a daily basis?
The day-to-day work of a security architect typically includes conducting penetration tests, assessing security risks, and implementing security measures. They may also interact with other information technology professionals, write reports, and manage cybersecurity workers.
Does a security architect need to know how to code?
Yes, security architects need to know how to code. Even if you don't use coding in your everyday work, programming knowledge is essential for understanding larger systems and the causes and solutions to various security problems.
Is the day to day of a security architect stressful?
A day in the life of a security architect can sometimes be stressful, especially when responding to a cyberattack. Security architects need to be able to remain calm under pressure.
What is good security architecture?
Good security architecture manages and minimizes risk to the IT infrastructure of an organization. A good security architect needs strong communication, interpersonal, and organizational skills.
Take the next step toward your future.
Discover programs you're interested in and take charge of your education.