Best Bachelor's in Computer Forensics 2022
| Terrisha Buckley Modified on May 25, 2022
Are you ready to find a school that's aligned with your interests?
Computer forensics professionals use investigative skills to identify and store evidence from computers or smart devices. This evidence could be used in a court of law.
Demand from law enforcement led to the computer forensics profession. The FBI Laboratory and other agencies began developing programs to analyze computer evidence in the 1980s.
While most of the resources for evidence analysis have been scattered, efforts have been made to form a more structured environment. In 1992, the FBI created the Computer Analysis and Response Team (CART).
Individuals that are technologically inclined and analytically minded could be ideal candidates for careers in computer forensics. An interest in participating in investigations is also a plus.
The profession is expected to grow as computer crimes increase. For example, the Bureau of Labor Statistics projects that demand for information security analysts will grow four times the national average for all jobs.
A bachelor's in computer forensics gives students the knowledge and foundation needed to pursue careers in the field. Computer forensics professionals can then develop the careers they want.
Why Get a Bachelor's in Computer Forensics?
A bachelor's degree helps students acquire the skills and foundational knowledge to pursue careers in computer forensics. A degree program also gives students the ability to develop their interests and decide on the right path. Graduates may enjoy upward mobility in the profession and job security than those without degrees.
Coding bootcamps may be a training option for current cybersecurity professionals or career switchers. Bootcamps often cater to specific skill sets for tech careers.
Some additional benefits of getting a bachelor's in computer forensics include:
Knowledge of computers and software systems are not enough for this career. Aspiring computer forensic professionals will also need knowledge of cybercrimes and certain aspects of criminal science and legal procedures.
A bachelor's degree may give graduates a level of expertise that could lead to opportunities to train others. This credential may also increase promotion opportunities and salaries.
Some professionals seek master's degrees in computer forensics to expand their opportunities for promotion and new jobs. A bachelor's degree and relevant experience may also set professionals up for career advancement.
Communicating your findings to other professionals within and outside of your field is an important part of the job. Writing and verbal skills can be just as important as cybersecurity skills.
A bachelor's degree in cybersecurity or computer science could prepare you for the career you are seeking today. It also sets you up with skills that may allow you to pivot at any point in your career.
What to Expect From a Computer Forensics Degree
Typically, a prospective computer forensic specialist will have a bachelor's degree in computer science, computer forensics, or related area. Some colleges also offer computer forensics certificate programs along with bachelor's and master's degrees.
Cybersecurity certificates can act as segues into degree programs. Most bachelor's degrees take at least 4 years and build the foundational knowledge required to pursue computer forensics careers.
A typical bachelor's degree requires 120 credits. For the computer forensics degree, you may take classes in cybercrime, network security, and mobile forensic analysis.
Admission Requirements
When preparing to apply to computer forensics programs, be sure to review the specific college and program requirements. For a bachelor's program, schools typically require a high school diploma or GED certificate.
Some computer forensics and computer science programs may require or recommend an associate's degree. If you have college credits from an accredited institution, contact the program to see if those can be transferred.
The minimum GPA typically falls within the 2.0-2.5 range. However, a higher GPA could mean a more competitive applicant. Some schools may require standardized testing such as the ACT or SAT.
For the application, some schools require a personal statement or essay. A resume detailing any experiences you may have could also be helpful. Be prepared to pay any application or transcript fees. Prospective students can use the Common App to organize application materials and make the process easier.
Degree and Concentration Options
Students can apply to either BS and BA computer science programs. However, schools may commonly offer BS degrees in computer science, which is a STEM field.
Some schools may not specifically offer a computer forensics degree program, but they may offer related concentrations or courses. Students with limited program choices may look into online programs. After earning their degrees, professionals can gain additional training as needed.
Some degree options include:
BS in Computer Forensics: This program focuses completely on computer forensics. While there are elements of computer science involved, the purpose is to apply them to the computer forensics field. The curricula may also include criminal law courses.
BS in Computer Science with a Computer Forensics Concentration: These programs are anchored in computer science with a strong foundation in theory and application. The computer forensics concentration allows you to apply legal aspects to the field.
BS in Cyber Forensics: Computer forensics and cyber forensics may be used interchangeably. These degrees will cover cybercrime investigation, including methods of collecting information and evidence to aid law enforcement.
Popular Courses
Computer Ethics: This course is an introduction to the nature and impact of computer technology. It gives a historical context on how computers have changed how we think about privacy and security. It gives a strong basis for criminal law courses.
Logic and Design: This is also a core level course for computer science. This course will give you an introduction to basic programming logic and algorithm design. It includes decision-based processing and helps you learn how computers think. This knowledge will help you develop complex controls and patterns.
Digital Crime Evidence and Procedure: In this course, students study basic legal concepts and procedures surrounding collecting and processing evidence. Students use computer and computer-based systems to investigate cyber crimes and apply law and legal procedures.
Information Ordering: This course is about identifying innovative ways to arrange components in a certain order or pattern according to a rule or set of rules. These components could be numbers, letters, words, pictures, math operations, and/or other actions.
Average Cost of Getting a Bachelor's Degree
It's no secret that a degree costs money. According to the National Center for Education Statistics (NCES) the average tuition and fees were higher in 2019-2020 than in 2010-2011 for first-time, full-time undergraduate students. These fees averaged about $9,400 for the 2019-2020 year.
Typical tuition for a bachelor's in computer forensics ranges from $38,000-60,000. The cost is heavily dependent on program type: online vs. in person and in state vs. out of state. Some programs charge by the credit, course, or semester.
There are many financial aid options to help students offset education costs. The best sources are scholarships, fellowships, and grants because they do not have to be repaid. Federal or private student loans have to be repaid and incur interest.
How Much Do Online Computer Forensics Programs Cost?
Depending on your location or situation, an online program may be the best option. Tuition fees for online programs are typically on par with on-campus options. However, online students do not pay relocation or commuting costs.
Jobs for Bachelor's in Computer Forensics Graduates
A bachelor's degree in computer forensics can open many career opportunities. Graduates can work as computer forensics analysts, cybersecurity specialists, or law enforcement experts.
Additional education, experience, and certifications may open up even more options. Information security careers are projected to grow over the next ten years due to the prevalence of cybercrimes.
According to PayScale, the average salary for individuals with a BS in computer forensics is $69,000 per year as of February 2022.
Forensic Computer Analyst
These professionals investigate cybercrimes such as security incidents, data breaches, and other computer-based crimes. They seek out erased or encrypted data from computers or other devices like mobile phones. Then they analyze and store this information for potential use in legal cases.
Required Education: Minimum of a bachelor's degree in forensic computing, computer security, or a related field
Average Annual Salary: $74,800 as of February 2022
Computer Digital Forensic Investigator
These professionals often work for law enforcement, government agencies, law firms, accounting firms, and banks to fight cybercrimes. They are skilled in extracting digital evidence from hard drives, computer systems, and other devices used in criminal investigations.
Required Education: Minimum of a bachelor's degree in computer forensics or a related field
Average Annual Salary: $66,940 as of February 2022
Computer Systems Analyst
Sometimes called systems architects, computer systems analysts design solutions to help an organization operate more effectively and efficiently. These professionals are essential in bringing business and information technology together. They specialize in the computer systems specific to the organization(s) they work with.
Required Education: A bachelor's degree in computer science or related field
Average Annual Salary: $71,920 as of February 2022
Information Security Analyst
These analysts plan and execute security measures to protect an organization from cyberattacks. They monitor networks for security breaches and participate in investigations. These professionals also maintain software, such as data encryption programs and firewalls, plus recommend security updates to management and staff.
Required Education: A bachelor's degree in computer science or a related field is common
Job Outlook (2020-30): +33% according to BLS
[Median/Average] Annual Salary: $73,479 according to PayScale
Network and Computer Systems Administrators
System administrators are responsible for the day-to-day operations of a company's network and computer systems. They install, organize, and support an organization's computer systems after determining an organization's needs. Once the system is set up, they maintain the network and take steps to optimize it.
Required Education: A bachelor's degree in computer science or a related field
Average Annual Salary: $62,340
Selecting the Right Computer Forensics Program
As you apply to your program, there are many factors to consider. First, check whether the school is accredited. Accreditation ensures the quality of your education, which helps when transferring credits, applying for graduate programs, and even for employment.
The organizations that oversee accreditation are the US Department of Education (USDE), the National Advisory Committee on Institutional Quality and Integrity (NACIQI), and the Council for Higher Education Accreditation (CHEA).
Some other things to consider are:
School size: The size of the school may impact the student-to-faculty ratio. Larger schools tend to have higher student-to-faculty ratios than smaller schools. Consider your learning style and how much instruction is required.
Cost/financial aid: These are major factors to consider because of rising student debt. All students should submit a FAFSA to determine aid eligibility. Picking a school closer to home can help save on money and tuition (in-state). Enrolling part-time may help offset the costs by allowing students to work while in school.
Program culture/composition: Diversity is an important aspect of learning and preparing for the global market. Schools with faculty and students of diverse backgrounds lend new perspectives that can foster innovation.
Should Get Your Bachelor's in Computer Forensics Online?
Online education has become more prevalent. With the availability of technology, students may more easily manage remote learning than in-person instruction.
Students can select a program more suitable to their needs. Online learning can suit those who can't find on-campus degree programs. It can also be a way to save money on commuting and living costs.
Top Bachelor's Degrees for Computer Forensics
We rank bachelor's degrees in computer forensics based on the faculty, student retention rate, and graduation rate. We also look at affordability and the reputation of the institution.
FAQ About Getting a Bachelor's in Computer Forensics
What jobs can you get with a computer forensics degree?
You can get a job as a computer forensics analyst working with different law enforcement agencies. You can also become an information analyst working with government agencies or within the private sector.
How long does it take to get a bachelor's degree in computer forensics?
A bachelor's degree typically takes four years to complete. However, certain programs may allow you to finish earlier or later.
Are computer forensics experts in demand?
Yes. As the prevalence of cybercrimes increases, there is an increasing need for computer forensics experts to assist law enforcement in investigating cybercrimes.
Are online computer forensics programs worth it?
An online computer forensics program could be beneficial for students looking to learn at their own pace without being in a classroom.
Reviewed by: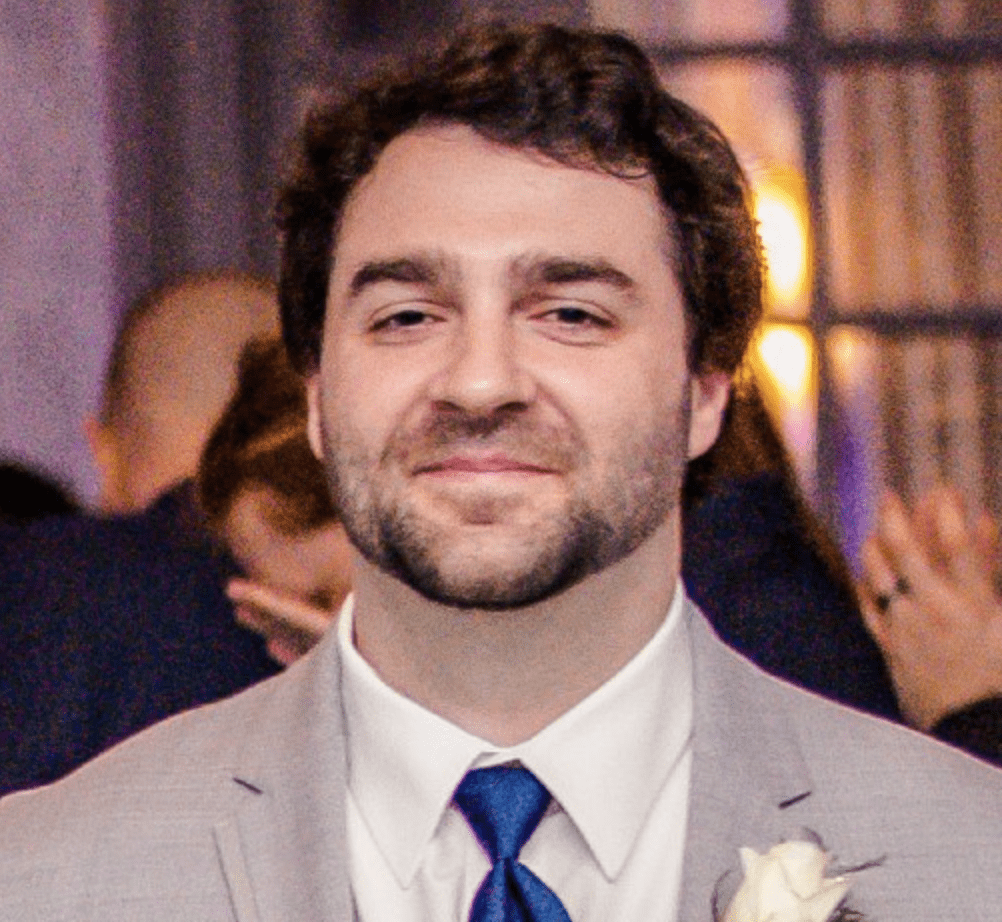 Brian Nichols
Computer Science
Born and raised in upstate New York, Brian Nichols began his IT education through a vocational high school where he focused on computer science, IT fundamentals, and networking. Brian then went to his local community college, where he received his associate of science in computer information science. He then received his bachelor of science in applied networking and system administration from a private college. Brian now lives in Kansas City, where he works full-time as a DevOps engineer. Brian is also a part-time instructor in cybersecurity. He's passionate about cybersecurity and helping students succeed.
Brian Nichols is a paid member of the Red Ventures Education freelance review network.
Page last reviewed March 2, 2022
Featured Image: dragana991 / iStock / Getty Images Plus
Take the next step toward your future.
Discover programs you're interested in and take charge of your education.