CyberDegrees.org is an advertising-supported site. Featured or trusted partner programs and all school search, finder, or match results are for schools that compensate us. This compensation does not influence our school rankings, resource guides, or other editorially-independent information published on this site.
Are you ready to discover your college program?
Credit: 10'000 Hours / DigitalVision / Getty Images
A cybersecurity degree prepares graduates for well-paying jobs protecting computer systems and networks from breaches. A specialized subfield of computer science, cybersecurity focuses on security risk management, IT infrastructure, and security testing. Demand for cybersecurity professionals outpaces the supply, making now a smart time to pursue a computer security career.
Women of all backgrounds and Black and brown people of all genders remain largely underrepresented and underserved in cybersecurity. This is especially true for leadership roles.
The cybersecurity industry must continue its work on diversity, equity, and inclusion. However, it has made some progress. More women work in cybersecurity now than in the past. A commitment to making the cybersecurity workforce more diverse can help spur innovation and address the field's labor shortage.
Below, we discuss why to pursue a bachelor's in cybersecurity and what to expect from a typical program. This page also explains why to prioritize diversity in cybersecurity programs and how to find the right school for you.
Why Major in Cybersecurity?
The cybersecurity field attracts tech-savvy people who enjoy novelty and solving problems. This technical field can be challenging at times as well.
The cybersecurity industry offers above-average pay and a high demand for workers. This draws people from other fields who are seeking to change careers. It also attracts tech workers from other specializations.
As cyberattacks increase and more organizations put valuable information online, the need for skilled cybersecurity professionals will likely grow. The Bureau of Labor Statistics (BLS) projects a 33% job growth for information security analysts from 2020-2030.
What to Expect From a Bachelor's in Cybersecurity Degree
A bachelor's in cybersecurity provides the knowledge and skills to protect computer systems, devices, and networks from intrusion. Students learn to stop cybercriminals, which can save their companies millions of dollars. Graduates can apply for various entry-level information technology security jobs.
A typical cybersecurity bachelor's degree takes about four years to complete, requiring 120 semester credits. Some accelerated online options offer faster completion options.
Students take general education, core, and electives courses. Typical classes include digital forensics, certified ethical hacking, object-oriented scripting language, and computer network defense. Most schools accept transfer credits earned at accredited institutions.
Admissions Process
Most bachelor's in cybersecurity programs require applicants to hold a high school diploma or GED certificate. Prospective students should also turn in an online application with the application fee. Some schools require a minimum GPA and ACT or SAT scores.
Each applicant must also submit letters of recommendation, an essay, and a resume.
Some programs require an admissions interview. Relevant professional experience or education may also increase chances of admission.
Most bachelor's in cybersecurity programs require applicants to hold a high school diploma or GED certificate.
Many schools let prospective students apply through the Common App, which makes it possible to apply to multiple programs at once.
Why Prioritize Diversity in Cybersecurity Programs?
More Inclusive and Welcoming

Cybersecurity programs that prioritize diversity offer the potential benefit of being more welcoming and inclusive. Not all cybersecurity majors look, sound, or act the same way. Inclusive programs allow students to come as they are and expect to be treated well.

Networking Benefits

By choosing a cybersecurity program that promotes diversity, you can maximize networking potential. With students from various backgrounds in your cohort, you may increase your chances of finding new internship and job opportunities.

Can Lead to a More Diverse Workforce

Cybersecurity bachelor's programs that value diversity may do a better job preparing students of underrepresented identities and genders for cybersecurity careers. This may create a more diverse workforce. Diverse student bodies can lead to more innovative, exciting tech and cybersecurity fields.

Different Opportunities to Learn

Choosing a cybersecurity program that prioritizes diversity gives students opportunities to learn from people of different backgrounds. This brings new perspectives, ways of thinking, and approaches to problems.

Preparation for the Workforce

As more companies make efforts to diversify their workforce, knowing how to collaborate with people from different backgrounds is a key skill for the future. Although many identities remain underrepresented in cybersecurity now, some businesses are working to improve their diversity and inclusion.
Factors in Cybersecurity Programs that Value Diversity
Diversity is a somewhat subjective concept. For this ranking, we consider cybersecurity program diversity in terms of race, ethnicity, gender, disability, and sexual orientation. This is not an exhaustive list of factors that indicate diversity in cybersecurity programs, but it is a good starting point.
Colleges have historically excluded many racial and ethnic minorities. Women, people with disabilities, and members of the LGBTQIA+ community have faced exclusion as well. Moreover, many first-generation students remain underserved or underrepresented in higher education and the cybersecurity field.
Race and Ethnicity
We consider the percentage of racial and ethnic minorities present at a school as one indicator of diversity.
Historically, college was out of reach for many racial and ethnic minorities due to discriminatory policies and racial inequalities in wealth. Today, white Americans remain much more likely to hold a bachelor's degree than Americans who are Black, Hispanic, or both.
Racial and ethnic diversity increased significantly in colleges over the 20th and 21st centuries. College attendance by students who are not white increased by 191% from 1976-2021. College attendance among Hispanic and Latino/a students has grown by 47% since 2010.
To represent diversity among race and ethnicity, this ranking features schools that reported a range of 30%-65% white students in fall 2020. We excluded any schools with a single dominant race or ethnicity, including certain historically Black colleges and universities.
Gender
Until the 19th century, most universities served men only and did not accept women students. Men continued to outnumber women in higher education until the second half of the 20th century.
In 1960, women made up just 41% of the college student population. As universities became more welcoming to women, this ratio shifted. Today, women are 25% more likely to enroll in higher education than men.
However, women remain severely underrepresented in the cybersecurity field. They made up only 20% of the global cybersecurity workforce in 2019. Including more women in cybersecurity programs can help address the industry's lack of gender diversity.
Note that this ranking includes colleges with student bodies comprising 51%-60% women students as of fall 2020. Our ranking does not include schools with a single dominant gender.
IPEDS does not present relevant data for students of nonbinary genders. For this reason, we did not factor nonbinary learners into this ranking.
Disability and Neurodivergence
We also assess diversity by considering postsecondary institutions' inclusion of students with disabilities. During the 2015-2016 school year, 19% of undergraduate students reported having a disability.
Formally registered disabilities at postsecondary institutions include:
Hearing impairments
Blindness or visual impairments
Orthopedic or mobility impairments
Speech or language impairments
Colleges may also recognize learning, mental, psychiatric, and emotional conditions like depression, ADD, ADHD, and other learning disabilities.
This ranking includes colleges that report 10% or more students with disabilities in fall 2020.
Neurodivergent people and people with disabilities can flourish in the cybersecurity field. A 2018 Disability Horizons article notes that some neurodiverse individuals may be considered "ideal" for cybersecurity jobs. Certain traits often exhibited by autistic people, like focus and attention to detail, are prized in the cybersecurity sector.
Sexual Orientation
We also measure diversity by assessing the presence of students of various sexual orientations. The existence of an official LGBTQIA+ community, resource group, or counseling center at a school can increase a sense of acceptance, understanding, and success for college students.
The tech field often attracts progressive people. Many human resources departments at cybersecurity firms have diversity targets that include hiring LGBTQIA+ people.
According to a 2020 Infosecurity Magazine reader poll, 43% of respondents said their company had a social group, committee, or initiative specifically targeted for the LGBTQIA+ community.
This ranking does not measure percentages of LGBTQIA+ students. Reliable data for LGBTQIA+ students is difficult to find and may not be accurately reported. We assess sexual orientation diversity by noting campus LGBTQIA+ "safe spaces," clubs and organizations, inclusion trainings, and student resources on schools' websites.
Selecting the Right Cybersecurity Program
Many considerations go into choosing the right program for a bachelor's degree in cybersecurity. We describe some of the most important factors below.
Accreditation: Make sure any school you consider holds institutional accreditation. Accreditation verifies that a school provides high-quality education. Attending a properly accredited school can help you qualify for financial aid and transfer credits to other institutions.
Cost/Financial Aid: Research your estimated cost of attendance. Consider tuition and fees, but also cost of living, required books and materials, and technology. Determine your likelihood of receiving financial aid to see which programs fall within your budget.
Competitiveness and Admission Requirements: More prestigious programs are usually more difficult to get into. Consider each school's admission requirements and make sure you meet the minimum criteria before applying.
Program Length: Research how long it usually takes learners to graduate. If you want to earn your degree more quickly, look for accelerated online options.
Additional Resources
Top Diverse Cybersecurity Programs
Interested in a school that values diversity in cybersecurity programs? Keep reading to explore the five most diverse cybersecurity programs for 2022. The link below explains how we rank schools generally before refining them to feature diverse programs only.
FAQ About Diversity in Cybersecurity Programs
What is diversity in cybersecurity?
Diversity in cybersecurity requires better representation of historically excluded and underrepresented groups. This includes racial and ethnic minorities and all genders. A truly diverse and inclusive cybersecurity field welcomes people with disabilities and of all sexual orientations, too.
Why is diversity important in cybersecurity?
Improving diversity in cybersecurity can help more people feel included in the field rather than stigmatized and blocked from working. Diversity initiatives can also address labor shortages. Diversity leads to innovation, new ways of thinking about problems, and more stimulating and creative workplaces.
Which cybersecurity programs are the most diverse?
The most diverse cybersecurity programs welcome people from various backgrounds. This includes racial and ethnic minorities and people of all genders, abilities, and sexual orientations. Programs with explicit initiatives for inclusivity may offer the most diverse options.
Will I get a better education from a more diverse school?
That depends on your priorities. Attending a more diverse school does not guarantee a better education. However, diversity can offer unique opportunities that you might not get in a more homogenous setting.
Reviewed by: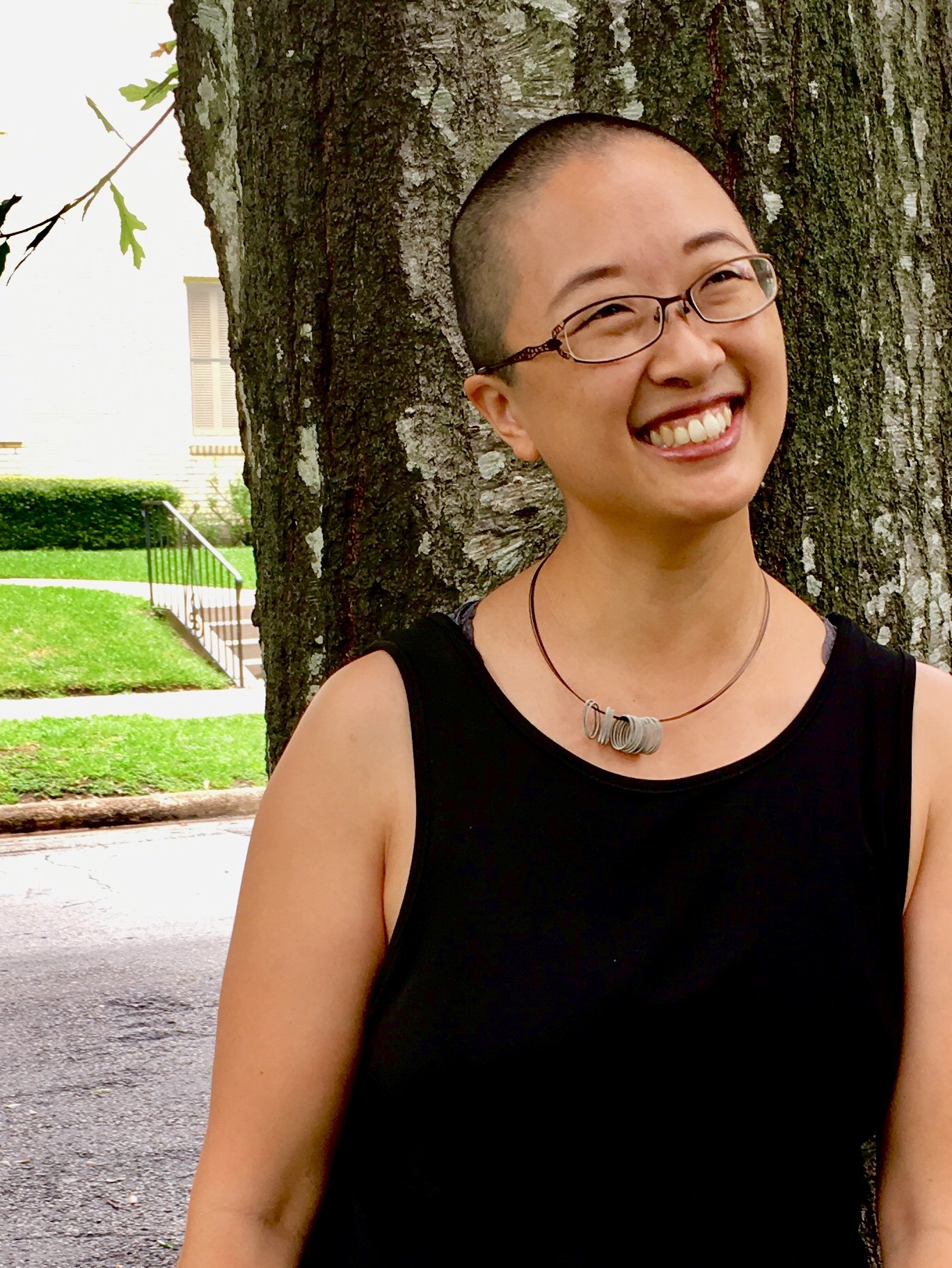 Angelique Geehan
Angelique Geehan works to support and repair the connections people have with themselves and their families, communities, and cultural practices. A queer, Asian, gender binary-nonconforming parent, Geehan founded Interchange, a consulting group that offers anti-oppression support. She organizes as part of several groups, including the National Perinatal Association's Health Equity Workgroup, the Health and Healing Justice Committee of the National Queer and Trans Asian and Pacific Islander Alliance, QTPOC+ Family Circle, and Batalá Houston.
Angelique Geehan is a paid member of the Red Ventures Education freelance review network.
Page last reviewed February 2, 2022
Featured Image: 10'000 Hours / DigitalVision / Getty Images